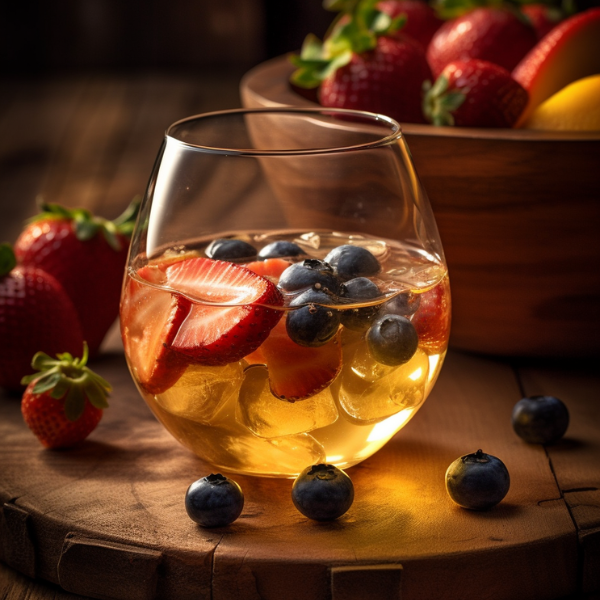 Spicy Sangria - Our sangria has a little kick and your friends will love you for it!
In the pitcher, add some lemon slices, pineapple chunks, strawberry slices and fresh peach, when in season. 
Keep your whole blueberries for the last addition.
* 1 bottle Pinot Grigio or Sauvignon Blanc
* 2 cups white cranberry juice
* 2 cups Haht Mix Spicy Berry OR Spicy Pineapple - you choose. We love them both.  (2 cups should be enough but at the end you can always add more for a little more heat.) 
* 1/2 cup brandy- add slowly and keep tasting. You may want less than 1/2 cup or more than 1/2 cup.
Stir everything in the pitcher with ice.
Add the pretty slices of cut fruit.
Stir with a big spoon. 
Add a handful of whole blueberries for more color at the end.
After you pour the Spicy Sangria into each glass, top with a splash Prosecco for a sparkling, bubbly sensation.
Enjoy!