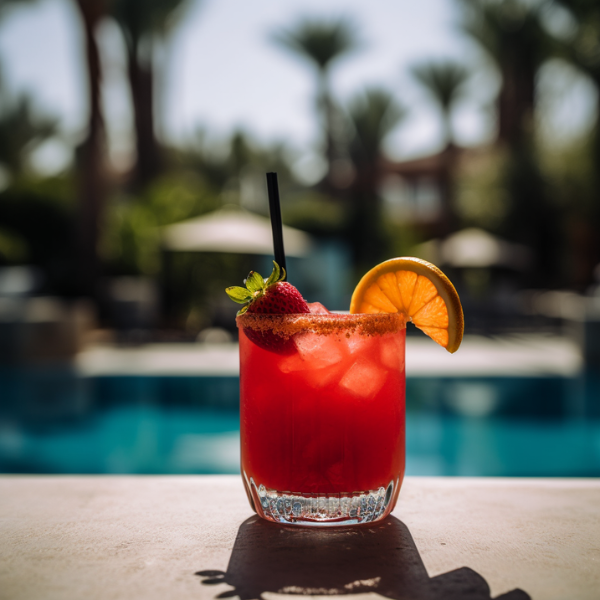 Get ready to spice up your taste buds with our Spicy Margarita recipe!

Ingredients:
1 fresh strawberry
3 oz The Haht Company's Haht Mix: Spicy Berry 
2 ounces of tequila (go for the good stuff)
1 ounce of fresh lime juice
1/2 ounce of orange liqueur (Triplesec)
A pinch of salt (to make those flavors pop!)
(Optional) For the Rim: salt, sugar, with a tiny pinch of Cayenne powder

Instructions:


Muddle a strawberry in the shaker and then fill with ice. The colder, the better!
Pour in the tequila, lime juice, orange liqueur and Haht Mix. Give it a good shake. Shake it like you're salsa dancing with the spiciest habanero in town!
Chill your glassware previously. Grab your favorite margarita glass or if you want it on the rocks, any other glass you like, touch the rim of the glass in a mixture of salt, sugar and a touch, a touch...just a touch- of cayenne powder...not too much YO! 
Strain your beautiful creation into the glass.
Garnish with a fresh strawberry and a slice of orange.
Take a sip and let the flavors explode on your palate. Feel the heat, embrace the burn, and let out a little "woo!" because life's too short for bland drinks!
Enjoy the heat, with a little bit of sweet.